Linggene Kennel was established in 2001 by Eugene and Ling Ling. 

Dogs are our passion, we love them just like our children. It all started with 'Gucci', our first Shih Tzu. It was love at first sight.

He was an adorable and smart boy. At times too smart and naughty.

We are a member of Malaysian Kennel Association (MKA). We breed well socialized, top quality puppies. They are raised just like our children which guarantees beautiful appearance and a sound temperament. Their health is guaranteed. We deworm, vaccinate and microchip them before going home to their new daddy and mummy.

Starting your little family with Linggene Kennel is where your happy story begins... 

Please explore this site to learn more. Call or email us to learn more about our breeding and referral services.

Thank you for visiting us.

Website designed & hosted by Ling Ling @ 2008

Christian, family & "Arthur"

Look out for this sign:

When your pup starts walking in little circles and sniffing the ground, it is very likely a signal that it wants to pee or poo.

A basic toilet training schedule would be

- Immediately after the puppy wakes up

- About 20 to 30 minutes after breakfast,lunch and dinner

- Just before you go to bed

- After playing 15 to 20 minutes

- After any excitement - such as visitors coming to admire

  your puppy

But MOST important for successful toilet training would be patient, never give up, and REWARD! (with treats or lots of hugs and praises)

Courtesy of Mandy, Penang with "Coco"

Lynette, family & "T-Rex"

Lalitha,friends & "Hetrish"

Johnson, family & "Johnny"

Michelle's kids & "Angel"

Datin Angelina, daughter & "Peaches"

Raymond, Adelyn,

"Culbert " & "Money"  

Winnie, boyfriend & "Summer"

Christine, Joy, "Latte" & "Pepper"

Caryn, boyfriend & "Goffy"

Chern Lin, family & "Batman"

Jeffery, family & "Esther"

Poobalan, family & "Shasha"

Mrs.Thean, family "Summer" & "Maya"

Yeh Siang, Ming Yi & "Hunter"

Micheal, Manjit Kaur & "Bisuu"

Jeffery, family, "Esther & Ruth"

Sylivia Ng, boyfriend & "Yukio"

Ah Heng, girlfriend & "JoJoe"

Dr Wong family & "Champagne"

Ah Heng, girlfriend "JoJoe & "GiGi"

Danny, Wendy "Abie" & "CoCo"

 Josephine, family & "YoYo"

Natalie, family & "Cookie"

Yi Peng, family & " Pepper  "

Yi Ling's family & "Ginger"

Christopher "Buck" & "Cooper"

Cynthia, family & "Bonnie"

Bina Philips, wify & "Mishka"

Elaine, John, Imran & "Mitzi"

Reinhold, family & "Junior"

Soon Hoe, family & "Apple"

Christine, family & "Miso"

Martin William, family & "Olaf"


Miniature Schnauzer puppies

Click here for more information on puppies.


We also have grooming and boarding services


Contact us for further information and 

advice about any of our puppies:

Call: Eugene 012 296 3918

Email: linggenekennel@gmail.com

Facebook: Eugene Chia

Click here for more information on puppies.

Click here for more information on puppies.



Parti-apricot toy poodle puppies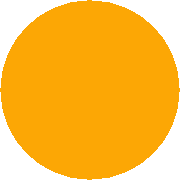 Hi! I am a very tiny toy poodle